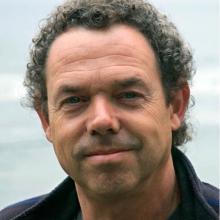 Pep Ventosa's work is focused on an exploration of the medium itself--deconstructing and reconstructing photographic images to create new visual experiences. His photographs have received top honors, exhibited in the U.S., Canada, Australia, Asia, and throughout Europe, and been jury selected for special exhibitions by the late Robert Rosenblum, curator of 20th Century Art at New York's Solomon R. Guggenheim Museum; the Pritzker Director of the Museum of Contemporary Art, Chicago; and the Royal Photographic Society of Madrid, among others. Ventosa's work is in the permanent collection of the Crocker Art Museum and his creative work processes are used as a teaching guide for photography students.
A Catalan born in 1957 in Vilafranca del Penedès, near Barcelona, his lifelong passion for photography began with his first camera at the age of 10. He went on to learn the mechanics of the darkroom at Spain's Escola d'Arts i Oficis Artístics de l'Alt Penedès and later taught himself the possibilities of the new digital darkroom. Ventosa currently lives in the San Francisco Bay Area in California.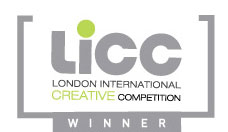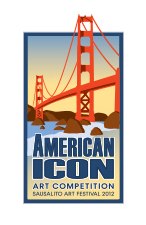 Ventosa has been recognized with a Grand Prize award in the 2012 American Icon Competition; a Photography Masters Cup award; a Silver Award and a People's Choice Award from the Px3 Prix de la Photographie Paris (what CameraArts Magazine refers to as "Europe's biggest and most prestigious photography competition"); nominations for the Photography Masters Cup in the International Color Awards (juried by represenatives from Christie's, Saatchi & Saatchi, Taschen, Kodak, Getty Images, National Geographic, PARISart and others); and Honorable mentions in the International Photography Awards and the London International Creative Competition (juried by leaders in fine art and photography.)
"Artist Makes Photographs Out Of Photographs: Catalan artist Pep Ventosas artwork challenges the notion that a photograph can capture only one specific moment in time. Ventosas technique not only creates a visually striking image but reexamines the medium of photography itself. He deconstructs and reconstructs photographic images to interrogate what, and how, we see."
"… he adopts the creed of the photographer Hockney and his Picassian commitment to demonstrating that representational pictures (whether paintings or photographs) are as unrealistic and abstract as Guernica. Picasso, Hockney, and Ventosa show their cards while performing their magic tricks. They reveal in their own works the mechanisms of perspective and representation, corral the concept of the meta-narrative, of truth that gives a global meaning to the world, of a one-to-one panorama of what is real."
"Barcelona-born, San Francisco-based photographer Pep Ventosa snapped multiple images of the carousels featured in his In the Rounds series, slowly circling them on foot. Then he blended his shots of each together. The end result? Dreamy, composite images… Can't you almost hear the jangle of the looped circus music?"
"Ventosa's painterly photographs are wispy layers of delicious watercolor texture."

"Challenging us to think about the way we view time, Pep Ventosa creates photo collages of famous cities around the world that resemble surreal paintings. By assembling dozens to several hundred separate photographs together, he turns life's moments into puzzle pieces. It's as if he reconstructs a whole new reality."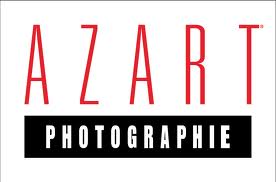 "He is particularly an expert in the art of fragmented photography: he takes dozens of photographs of all the details of a place. Then he reworks each photograph one by one, modifying for instance the colors. After, he recomposes one image of the place, like a mosaic. Every detail is narcotic... In his series of Carousels, he photographs merry-go-rounds in motion, while walking around them. Then he superimposes all the photographs. The final image represents the merry-go-round, and its environment, at 360 degrees."
"Pep Ventosa's Art & Botany: Pep Ventosa's Trees In the Round -- Catalonia-born Ventosa photographs trees in cities around the world, then superimposes the different views to produce images that read like paintings."

"Pep Ventosa's The Collective Snapshot is another such set of montages, which, in the end, might prove most lasting. Combining snapshots of famous buildings or sights, taken by different people, is a bit akin to creating some sort of collective memory."

"Not only do these photographs capture some of the most beautiful cities in the world, but they incorporate cool mosaic techniques to create one-of-a-kind images. Forget seeing Paris, Milan or Rome in person, why bother when you can just scan through these Pep Ventosa Photographs? Okay, well maybe these significant sights are ever-so-slightly more special in person, but these photographs are still intricately stunning."

"He builds images that look at places with different eyes, discover new points of view, angles that we've never noticed."
"Ventosa's work explores the half-camera, construction, deconstruction and superimposition of shots to create different visual experiences... His collages are more effective than a single photo to create an atmosphere, more interesting
to discover and observe, more fun to be analyzed in detail."